Jeep Grand Cherokee Outdoor Adventures Await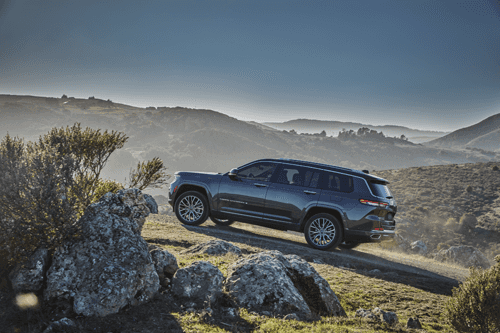 The Jeep Grand Cherokee brings just as much all-terrain control as the Jeep Wrangler in addition to a variety of luxury features for driving off the beaten path.
You truly are the master of your domain in the Jeep Grand Cherokee with three 4×4 integrated control systems to choose from when on the road. With 7,200 lbs of towing capacity, the Grand Cherokee is perfect for bringing along all of your camping gear, recreational sporting equipment, and just about anything else you'll need on your expedition. The Jeep Grand Cherokee is now also available in the 4XE model for a more environmentally-conscious vehicle. The 4XE plug-in hybrid offers both high performance and sustainability, allowing you to carve out your own trail without the carbon footprint.
You can order a brand new Jeep Grand Cherokee today at Rairdon's Dodge Chrysler Jeep and RAM of Marysville and take your new vehicle out to one of our many local camp and recreational spots.
Turlo Campground is near Granite Falls, Washington, nestled in the gorgeous Mt. Baker-Snoqualmie National Forest. Located off the Mountain Loop Highway, the campground is tucked in an idyllic forest with tall cedars, firs, and hemlocks. Whether you're there to fish the Stillaguamish River or relax by the campfire, the Turlo Campground offers you the chance for a wonderful weekend getaway.
Kayak Point Regional County Park offers you the chance for a beautiful seaside day trip along the shores of Port Susan. With 3,300 feet of shoreline and vast evergreen forests, Kayak Point Park is a go-to destination for windsurfing, picnicking, hiking, and boating. Fishing pros can expect to see sole, true cod, flounder, rockfish, and walleye pollock year-round, and the campground–with rentable yurts–is open year-round.

More Campground Information:
Turlo Campground:
https://www.recreation.gov/camping/campgrounds/232118
Kayak Point Regional County Park:
https://snohomishcountywa.gov/Facilities/Facility/Details/Kayak-Point-Regional-County-Park-51