Top 10 Best Halloween Movies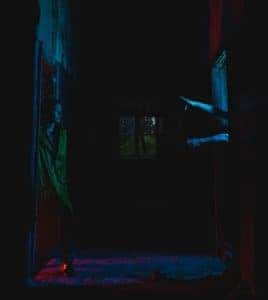 What are our best Halloween movies? Look no further, we have them all listed right here. But be careful! Some of them might just scare you to death…
Let The Right One In. This Scandinavian horror film about a boy who befriends a female vampire is subtly spooky. What's more, it's well-shot, well-scripted, and so well thought out that you might forget that it's a vampire movie. If we had only one word to describe Let The Right One In, it would be mesmerizing. Our verdict: Best. Vampire. Movie. Ever.
The Conjuring. A new horror classic, The Conjuring brings the intrigue from the get go. It's the classic family-in-a-spooky, secluded home motif, only it's given a refresh by today's digital movie-making magic. The movie enlists the ever-mysterious Vera Farmiga—at right about the same time that her run on the miniseries Bates Motel began—as the mom. The Conjuring was so successful that it spawned an entire universe of related movies, including two direct sequels.
Wes Craven re-invigorated the scary movie genre with this gem from 1996. The opening sequence with Drew Barrymore is still as riveting today as when it first came out. The rest of the movie isn't that bad either.
Village of the Damned. Given that it was made in 1960, this is one movie on our list that you may not remember. What made Village of the Damned so great was the oh-so-creepy plot of children "behind whose fiery eyes lurked the demon forces of another world." You can take a look at the official trailer for this classic movie here.
The Ring. This U.S. remake of the Japanese horror film was the first in a long line that would eventually follow. These included The Grudge, Dark Water, and The Uninvited.
The Horror genre set out on the open water. You can't bear to see what happens next, but you also can't bring yourself to look away! One thing is certain: Jaws is as terrifying to its viewers today as it was to theater-goers back in 1975. Most interesting, perhaps, is how you don't actually see the shark until one hour and 21 minutes into this relatively short movie. When it does appear, you're not likely to forget it anytime soon.
The Exorcist. This is one that you LEGITIMATELY may not want to watch by yourself, no matter what your age. Dark and eerie, The Exorcist has shocked audiences since 1972 when it first came out. The number of unwritten film rules that this movie broke (at the time) is astounding. If you want to be scared out of your wits this Halloween, watch The Exorcist.
Psycho. The classic story of a boy and his mother. Oh and a super creepy motel where bloodcurdling events take place on a seemingly nightly basis. 

😨 😨😨

Poltergeist. One of the best scary movies of the '80s, what makes Poltergeist so creepy is how it takes a quiet suburban home and basically turns it into the gates of hell.
The Sixth Sense. This movie left audiences spellbound when it came out in 1999. It also showcased Bruce Willis in a role that we had never seen him in before. Perhaps most importantly, it announced M. Night Shyamalan as a soon-to-be all-time great filmmaker.